With its luxurious feel and contemporary style, we can't wait to take a tour of Gauri Khan Designs.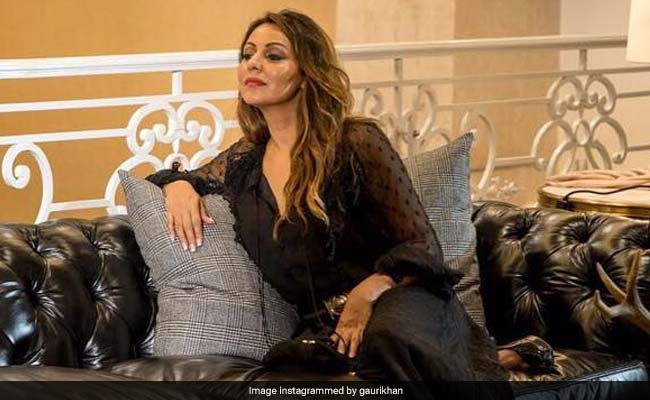 With a soaring career as an interior designer, it's safe to say that there's a lot more to Gauri Khan than being 'Mrs.' to superstar Shah Rukh Khan. And the best part about that is, it's only going up. Yes, you heard us right. After numerous décor and design projects for her celebrity buddies and global names, Gauri Khan has opened her spanking new flagship store, Gauri Khan Designs.
In a video uploaded on BFF Karan Johar's Instagram profile, black glass doors open to the opulent store. A beautiful Gauri, clad all in black is seen striding through the large store, giving us a virtual tour of her newest creation. Although it's a short one, we caught a few glimpses of the newest space on the home décor scene.
Keeping true to her signature luxe style, the store is dotted with animal motifs, from roaring lions on the mantle to leopard prints on the couch. An eclectic range of lighting in the form of lamps, chandeliers and inverted candles brighten its appearance. Seating arrangements like cushioned sofas and caged chairs lend a luxurious, comfortable touch. "Spaces can also be filled with your imagination," ring Gauri's words, a thought which gave birth to her flagship store.
As an interior designer, Gauri Khan is one of the first names in the celebrity décor space. After designing Ranbir Kapoor's home, Mumbai's Arth restaurant, Karan Johar's twins' nursery and soon, Varun Dhawan's pad, we see great things in the future for her flagship store. With its opulent feel and contemporary touch, we won't be surprised to see Gauri Khan Designs packed to the rafters soon.
["Source-ndtv"]