Share of India in global smartphone market is expected to reach 13.5 percent with 180 million units by 2019 from 7.6 percent at present, according to a study by Assocham-KPMG.
"Thanks to digital revolution riding on the aggressively priced mobile data packages, India is expected to have a total number of 180 million smart phones by 2019 claiming 13.5 percent of total global smart phone markets from 7.6 percent at present," industry chamber Assocham said in a statement.
The study attributes growth to the advent of affordable smartphones in the price range of Rs. 3,000-10,000 from local manufacturers and increase in low-cost data connectivity options as reason behind shift of people towards smartphone.
"Out of a total handset sale of 30 crore units in financial year 2015, smartphones contributed 11.40 crore units, i.e., 38 percent. This contribution is projected to grow to above 50 percent by 2020," the statement said.
With urban penetration levels reaching saturation, the industry is looking at rural India for continued growth, it added.
"The growth of Indian handset manufacturing companies has been nothing less than miraculous over the last five years.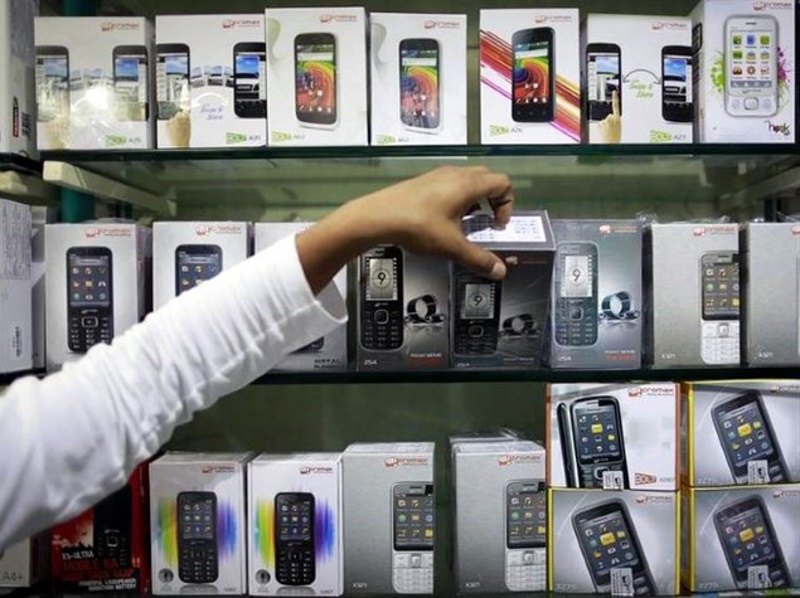 India manufactured 11 crore mobile phones worth Rs. 54,000 crores in financial year 2016, showing a year-on-year growth of 83 percent and 186 percent, in volume and value terms, respectively," the statement said.
The study projects share of domestic smartphone makers is slated to grow further.
"Out of 235 million handsets shipped in 2015, 40 percent were smartphones and are projected to constitute 60 percent of total mobile handset sales by 2020. The smartphone shipments in India grew a healthy 23 percent annually in first quarter of 2016 compared to the global growth, which stalled for the first time ever since smartphones first began to sell," the statement said.
It said that increase in smartphone sales has changed the face of e-commerce industry in India in the last two years.
"Mobile transactions accounted for 41 percent of total e-commerce sales in 2014. Developing a mobile (sometimes mobile only) strategy has been an important agenda for many of the leading e-commerce players in the country over the last two to three years," the statement said.
[Source:- ndtv.gadgets]