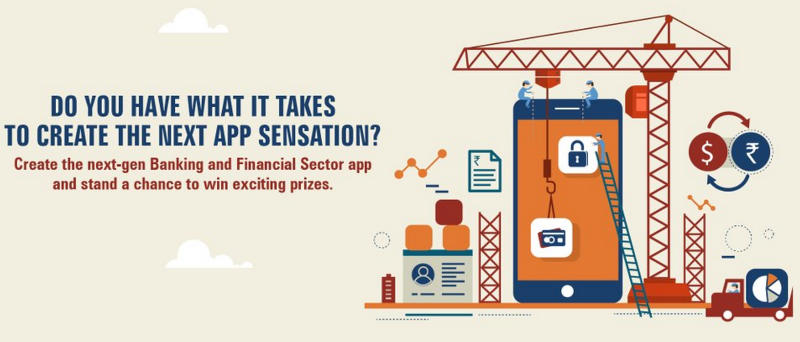 ICICI Bank on Tuesday announced the launch of a virtual mobile app development challenge, and is calling on India's developer community to create the next generation of banking apps on mobile.
Announced in partnership with Visa and NPCI, and hosted on the IBM Bluemix platform, 'ICICI Appathon' offers over 50 APIs from the BFSI sector (Banking, Financial Services, and Insurance) for prototype development. Using these APIs, participants will have to create innovative working prototypes of mobile applications that provides a superior customer experience.
Payment APIs from Visa and the 'Unified Payment Interface' API from NPCI will also be available for the app development challenge.
ICICI is calling freelance developers, technology enthusiasts working in companies, startups and students from the technology space to participate in the 'ICICI Appathon' by registering on its website. The deadline for registration is March 1. The names of the shortlisted candidates will be announced on March 4, and they will be given access to the APIs hosted on the IBM Bluemix platform on March 5.
Participants will have to create minimum one innovative working prototype using the virtual banking and financial services APIs, which need to be submitted by March 27. The finalists will be announced on April 7, and will be be invited to the ICICI Bank headquarters in Mumbai to compete in the Grand Finale in middle of April 2016.
The top three winners will win prizes from a pool of over Rs. 20 lakhs along with a potential engagement opportunity with ICICI Bank. They will also be given a chance to be mentored by the event partners. The winners of the appathon will also get a fast tracked entry upon application to Nasscom's 10,000 Startups program. Two members of the winning team shall also have access to the network and co-working community of 91springboard (a co-working community of freelancers, startups and established small to large businesses) across India.
"We believe that programmes like these will encourage young developers to create world class banking applications on mobile and will strengthen the Government's 'Digital India' mission," said Chanda Kochhar, MD and CEO, ICICI Bank in an emailed statement.
Three winners will be selected by a jury from the finance and startup ecosystem, and judged on five criteria that include uniqueness, functionality, business potential, user experience, and scalability.
ICICI Bank said that its mobile wallet app 'Pockets', which uses a virtual Visa card to enable users to transact on any website or mobile app in India, has over three million downloads; of which over 70 percent are users that are new to the bank.
[Source:- NDTV]