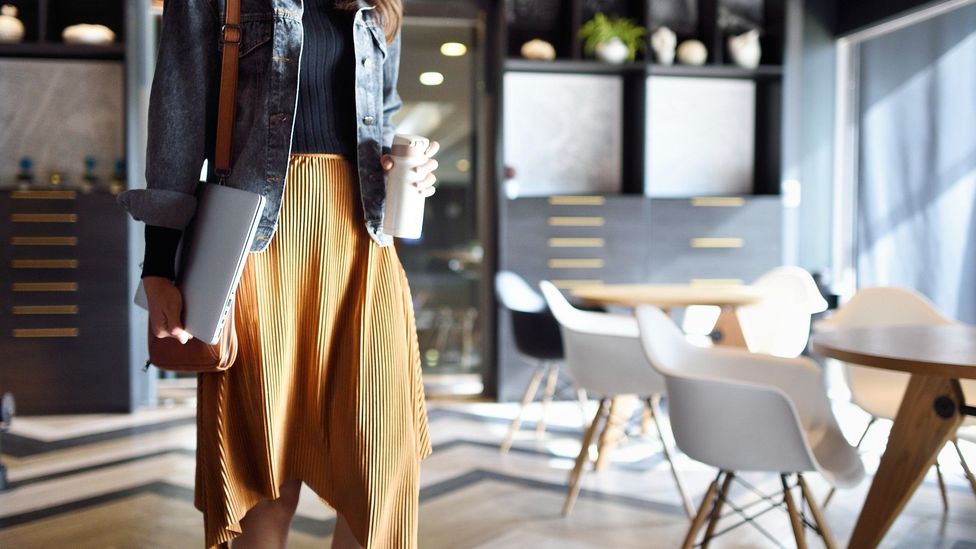 In the months since companies began planning their post-pandemic work models, a key concept that has emerged is 'hybrid' – a structure combining remote work and in-office days. The hybrid model allows employees to retain the flexibility they've experienced working from home, and still have the kind of in-office contact with colleagues that strengthens teams and collaboration.
Workers in many nations are now starting to head back into office and beginning to trial this new way of working. The hybrid pattern will be unfamiliar for employees and employers alike, and some workers may wonder how to best allocate their tasks, so that their time in each work environment is used to maximum advantage.
Experts suggest choosing which work to do where, being communicative with managers and maximising in-person interactions can play a crucial role in making a success of a hybrid workweek.
Optimal office days
Even though hybrid set-ups will differ – some people will work a fixed number of days in the office, some will have specific pre-selected days during which whole teams are in together, some may be allowed to set their own schedules flexibly – there will be commonalities. For many, an early challenge may be working out how to move seamlessly between home and work offices.
"Early evidence that we've collected suggests that people are experiencing some kind of culture shock when they're getting back into the office," says Tsedal Neeley, professor of business administration at Harvard Business School. "They're also entering spaces that don't have the same kind of technology that they've now set up at their homes."
Neeley suggests recreating aspects of your work-from-home environment in the office to make the switch feel less jarring, including the lighting around your desk, your camera or microphone setup, your seating arrangement and even the accessibility of digital tools such as Zoom, Slack and other company-specific applications. Closely matching the layouts of each work environment will lead to more efficiency throughout the workday, says Neeley, and a more streamlined transition between the two spaces.
Once the desk is sorted, workers should take stock of their tasks and decide which are better suited to the home or office environment. Planning ahead is key here, especially if the hybrid arrangement is consistent and workers know in advance which days they'll be in the office.
Asynchronous tasks – which can be completed from start to finish without input from others, such as responding to direct emails or putting together a solo presentation – should be done at home, where you're able to have large blocks of uninterrupted time. Projects that require focused writing, data entry or asynchronous email communication between colleagues in separate time zones can all be achieved effectively from home. Certain kinds of meetings may be suited for at-home days as well, ideally ones that are closed-ended, and seek to address an issue without the need for a lengthy follow up, such as brief check-ins with a small group of managers or colleagues about an upcoming agenda for the week.
Synchronous tasks, on the other hand, should be saved for in-office days. These are assignments that require collaboration, conversation, brainstorming or group creativity with many interdependent parts, says Paul Tesluk, dean and professor of organisational psychology at the University at Buffalo School of Management, New York. Workers can be just as creative working remotely as in-person, he says, but connecting with colleagues over video has proven to be more draining. People are slower to process non-verbal cues when using video technology, which can lead to anxiety and fatigue that gets in the way of fruitful collaboration.
Of course, workers all have different preferences and favoured working styles. Some feel they do their best work in silence and isolation, while others thrive in a bustling office environment. That means each worker will need to establish their own pattern – and assign tasks to in-office or home days on the basis that works best for them.
Connecting with colleagues
Making a success of hybrid is not just about choosing your tasks, however; developing and maintaining relationships with colleagues is also important.
["source=bbc"]