Huawei has revealed that it will be launching a new smartphone next week – July 14 to be precise. Dubbed Maimang 5, the device seems to be a smaller version of the Chinese company's Mate 8 smartphone that was launched late last year.
Aside from giving us the device's first look, the teaser image of the Maimang 5 also contains a slogan that says (translated), "not afraid of what the young," or better put "not afraid of being young." This possibly indicates that the phone is primarily aimed at youth.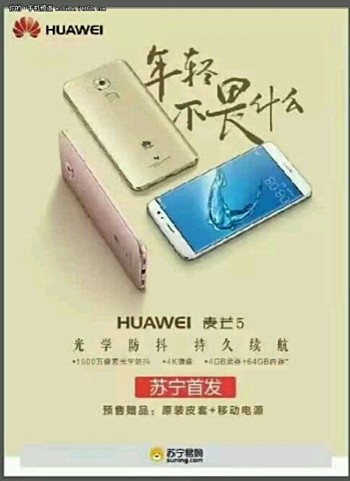 Nothing much is known about the handset except that it will be available in two variants, with one of them being powered by SD650 or SD652 SoC, and featuring 4GB/64GB memory configuration, and 16MP main camera (with OIS and ability to shoot 4k videos).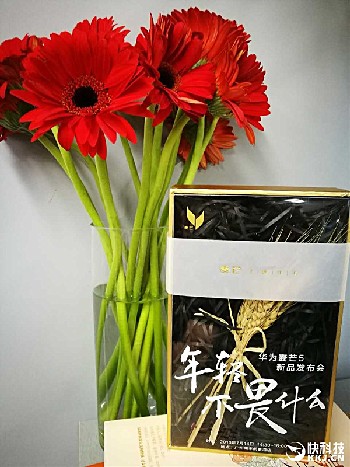 Reports say the Maimang 5 could carry a price tag of around RMB 2,000, or around $300.