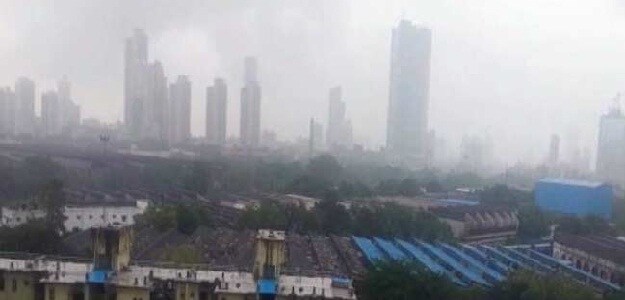 Showing signs of revival, housing sales rose by 7 per cent in the country's eight major cities at 1.35 lakh units during January-June period of this year, leading to a decline in unsold inventories, according to real estate consultant Knight Frank India.
In the Delhi-NCR property market, however, housing sales and launches dropped by 8 per cent and 41 per cent, respectively, despite a 4 per cent fall in prices.
Overall, housing sales rose to 1,35,016 units in the first six months of this year from 1,26,616 units in the corresponding period of 2015 in eight cities – Delhi-NCR, Mumbai, Kolkata, Chennai, Hyderabad, Bengaluru, Pune and Ahmedabad.
Launches dropped to a three-year low at 1,07,120 units in January-June 2016 from 1,17,200 units in the year-ago period.
With rising sales and decline in new launches, the unsold inventories fell by 7 per cent to 6.6 lakh units from 7.1 lakh units in the period under review.
The Delhi-NCR has 2 lakh unsold units.
"The real estate sector in India could be at its inflection point with sales in the residential market showing a positive trend registering 7 per cent growth in the first half of 2016," Knight Frank India CMD Shishir Baijal said.
Factors like lower interest rates and a good monsoon will further boost the stakeholder sentiment, he added.
"Housing market is showing signs of recovery considering that sales have risen, launches have dropped and number of unsold stocks have come down," company chief economist and national director-research Samantak Das said.
Prices have remained stable or not risen substantially in the eight cities, barring NCR which has experienced a price reduction, Mr Das said.
"Over the last three years, Bengaluru is the only cities where growth in prices was more than retail inflation," he added.
Supply pressure is easing and unwinding of unsold inventory happening at a fast pace, Knight Frank India executive director and head-capital markets Rajeev Bairathi told reporters here.
"Bengaluru, and Pune continues to be the best performing markets and NCR the worst," Mr Bairathi added.
According to the report, the Delhi-NCR recorded sales of 23,092 units in January-June 2016 from 25,000 units in the year-ago period. Launches fell to 17,462 units from 29,458 units during the period under review.
The weighted average price in the Delhi-NCR has come down to Rs. 4,346 per square foot from Rs. 4,511 per square foot.
"Developers in NCR finally gave in to price resistance. Prices registered a 4 per cent Year-on-Year dip in H1 2016 and have corrected to 2013 levels," the report said, adding that this is the first time that there is a decline in the quoted prices in the NCR.