Now that we've grown used to seeing smartphones with curved screens, what's next? Samsung seems to think that the next big hardware innovation is going to arrive with foldable handsets. Back in 2015, the company was rumored to out its first such device this year, but that hasn't happened and apparently won't happen before December 31. A report from Aprilsaid the first Samsung foldable phone, codenamed Project Valley, would instead show up in 2017.
Throughout all of this, we've never seen what said device will end up looking like. Until now, that is. Thanks to a patent application uncovered today, the three renders and one sketch you can see in the images below have been made public. And what do you know, they all depict a foldable smartphone.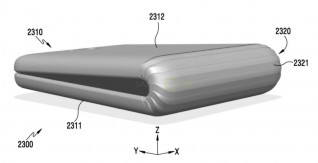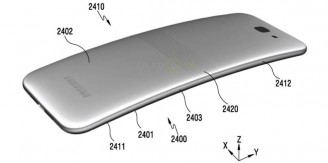 Samsung's first foldable smartphone
If this catches on, it will basically be the return of the flip phone, only with one huge bendable screen. The hinge design is very reminiscent of what Microsoft's done for its Surface Booklaptop, which unfortunately means the two parts of the phone won't be parallel when closed. The front of the handset features the classic Samsung Home button in between a Back button on the right and a Menu button on the left, the latter having been retired years ago. This kind of tells you how long Samsung's been working on this project.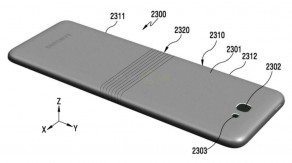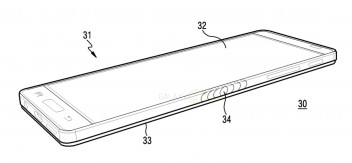 More images showing the Samsung foldable phone
The display's aspect ratio looks like it's 21:9 or close to that, and it will be interesting to see how useful all of that screen real estate will turn out to be given how tall and narrow it is. The Project Valley smartphone might be marketed under the name Galaxy X.
[Source:- gsmarena]