The S Pen is the signature feature (we couldn't resist) of the Note series and it's better than ever on the Galaxy Note7. Samsung wants to make sure we know it and has published some details on the stylus that's not really a stylus.
For starters, the Note7's S Pen is water resistant with an IP68 certification to match the phone itself. And we don't mean it just won't die – it actually works under water. It's electromagnetic resonance (EMR) technology that does the trick, and the digitizer in the phone can communicate with the internal coil in the S Pen to identify its position and degree of pressure – an interaction unhindered by water. We wonder how that more complex setup will affect potential tip replacements, though.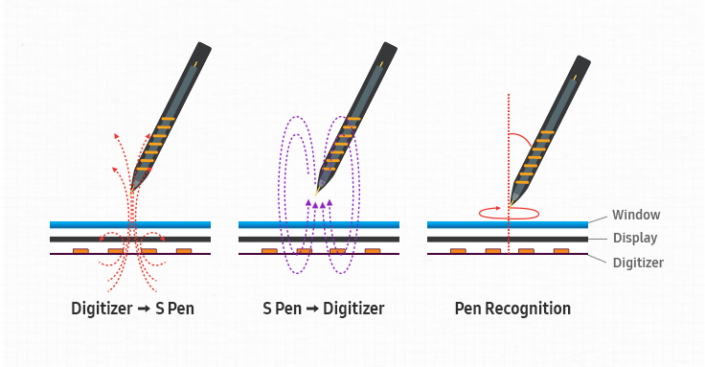 Anyway, the S Pen has been physically redesigned, and even though you may not notice it's gotten 2.6mm shorter than the one in the Note5, you can't miss the much thinner 0.7mm tip (vs. the old 1.6mm). Samsung states that allows for 'finer penmanship' and better emulation of that ink on paper feeling.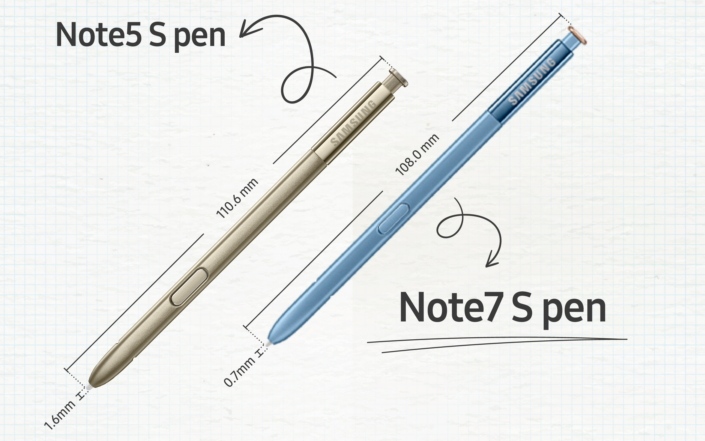 Strides have been made on the software side of things as well. Screen off memo now works on the Always On Display, you can create GIFs from videos (crops of the frame, too), and you can use the Magnify feature to check tiny details when sites refuse to let you zoom in. And let's not forget Translate, which can recognize 38 languages on its own and then, well, translate into 71 languages.
That's just the basics though, for the full scoop, make sure you check out the Source links below.
[Source:- gsmarena]