All the way back in February, when the Samsung Galaxy Note7 was still months away, a rumor started that it would pack 6GB of RAM. It lived on in the months that came despitepiling evidence against it, and after the announcement a few days ago, we now know for a fact that the phablet has just 4GB of operating memory.
Only there might be more to this story, the latest episode coming from an update to the TENAA listing for the Note7. The Chinese telecom regulator has just added a remark that there will be a version with 6GB of RAM and 128GB of storage.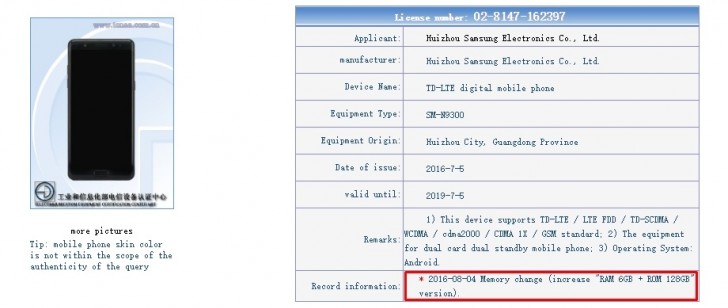 Notes have traditionally one-upped their respective S-series counterpart from the same year in terms of specs and for a minute there it appeared that the Note7 would put an end to that. Well, maybe not.
When, where and at what price this top-trim Galaxy Note7 will appear are obviously not questions that can be answered at this point.
[Source:- gsmarena]