Samsung must be feeling quite proud of the Galaxy Note5 after the American Customer Satisfaction Index (ACSI) pronounced it America's favorite smartphone. The organization gave the Note5 86/100 points in its nationwide poll.
The iPhone 6s Plus received 85/100 points, leaving it in a second place. The Galaxy S6 edge+ and Galaxy Note 4 share third place with 84 points. The iPhone 6s is fourth just one point below.
Here's the complete ranking below.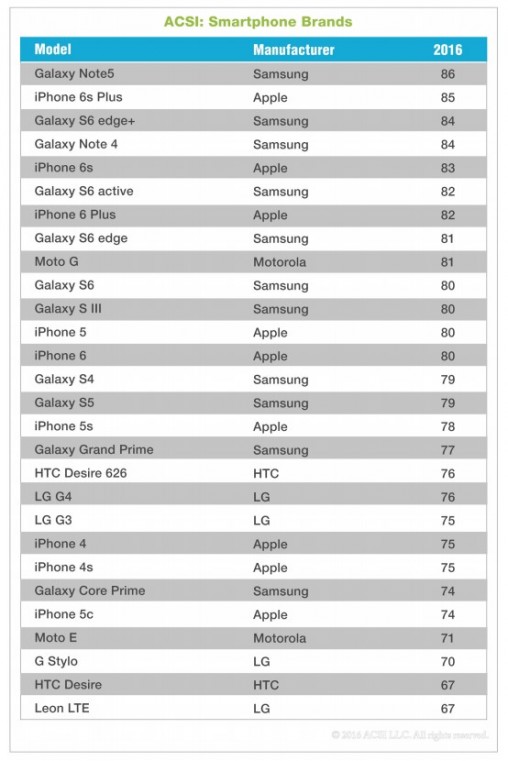 Interestingly, Samsung isn't the most reliable smartphone brand according to the poll. Nevertheless, it's close by to Apple, which is first with 81 points; Samsung is awarded 80 points. Motorola takes the third place with 77.