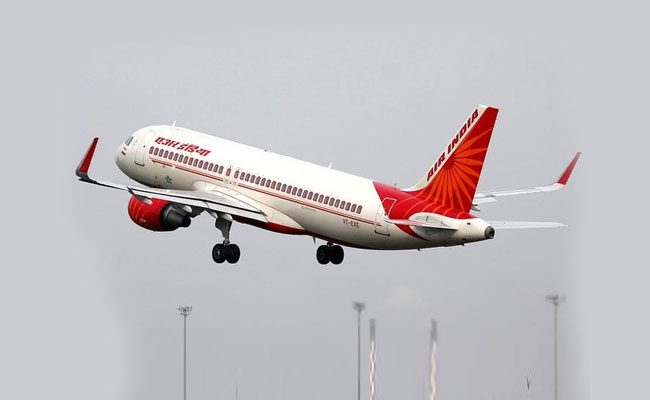 By the end of 2016-17, Air India had a debt of Rs. 48,876 crore (File)
NEW DELHI:
HIGHLIGHTS
By 2016-17 end, Air India Rs. 48,876 crore debt
In another year, losses may rise by another Rs. 3,500 crore
Congress says foreign carriers cannot have equity participation
The Narendra Modi government today opened the doors for foreign investment in Air India — a move that is expected to expedite the divestment process of the debt-ridden national carrier. Under the plan cleared by the cabinet this morning, foreign airlines will be able to make up to 49 per cent direct investment in Air India, leaving the control of the airline in Indian hands.
Last year, the government had decided on a strategic divestment of the state-run carrier, which has not shown profits in more than a decade and has been running on taxpayers' money. By the end of 2016-17, the airline had a debt of Rs. 48,876 crore. In another year, its losses were expected to go up by another Rs. 3,500 crore.
The debate about a possible solution has been long and bitter. Last year, the Cabinet Committee on Economic Affairs gave in-principle nod for the strategic disinvestment of Air India.
But on Sunday, news agency Press Trust of India reported that a parliamentary panel has suggested that the government review its decision, as it would not be appropriate to disinvest in the airline at a time when it has shown operational profits.
A draft report of the panel had recommended that the divestment decision be put on hold. A call for privatisation can be taken in 2022, at the end of the 10-year turnaround plan that's in effect, PTI reported.
The day after, aviation think tank CAPA advised the opposite — saying the government should fast-track the process, since a delay will further erode the value of the national carrier. CAPA said privatisation of Air India should in fact be "fast-tracked" to maximise investor interest and value for the government, PTI reported.
The Congress is up in arms against the government's move. Accusing the government of "not caring" about Air India, senior Congress leader Anand Sharma said there were other ways of raising funds.
"This is a departure from policy. Foreign carriers cannot be allowed to take over national carrier — you can allow equity participation. Clearly the government does not want to infuse funds," Mr Sharma told NDTV.
According to the current FDI policy, foreign airlines are allowed to invest under government approval route in Indian companies operating scheduled and non-scheduled air transport services, up to the limit of 49 per cent of their paid-up capital. But this was not applicable to Air India.
["Source-ndtv"]