Samsung is not giving up on the clamshell form factor and is working on a successor to last year's flagship-grade W2016 model (internal name SM-2016). Exclusive to China, that one had a retail price as much as two Galaxy S6's.
The SM-2017 model, codenamed "Veyron" (yes, like the Bugatti), will come with updated chipset – replacing the Exynos 7420 of last year's model is the reigning performance champ Exynos 8890. The camera department appears borrowed from the current Galaxy S7 – a 12MP primary shooter, and a 5MP front facing unit.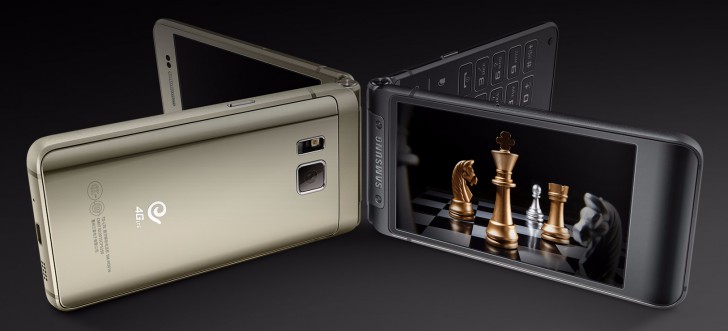 Samsung W2016
The display setup remains unchanged – a couple of 3.9-inch Super AMOLED panels on either side of the clamshell's top part.
That's all the intel available at the moment, and with the SM-2016 showing up late in November last year, don't hold your breath for the successor just yet.