Less than 24 hours ago a new live image of the LG G6 leaked, and now we've got four more shots of the upcoming smartphone to show you. These come from the same source that gave us a side view of the G6 a while back, but this time around they pretty much cover all angles.
As you can see, the leaks are intensifying as we get ever closer to the G6's official unveiling on February 26. Hopefully some more details about its specs will start leaking out soon too, because we haven't heard a lot about those yet.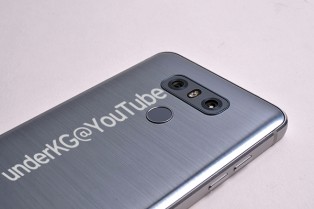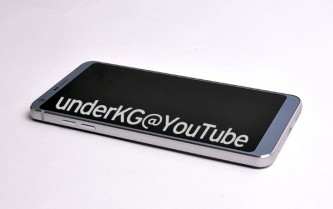 LG G6
Anyway, the LG G6 in these shots has a metal frame, a brushed metal design on the back side, an interesting bluish-grey color, the unsurprising dual rear camera arrangement above the fingerprint sensor (which doubles as the power button), a single speaker to the right of the USB Type-C port on the bottom, the volume buttons on the left side, the SIM and microSD card tray on the right side, and the 3.5mm headset jack on the upper side.
The minimal screen bezels are up for display once more, while the display itself interestingly has rounded corners (which isn't something you see often these days).
According to past rumors and leaks, the G6 will come with IP68 certification for water and dust resistance, a 5.7-inch 2,880×1,440 touchscreen, Qualcomm's Snapdragon 821 chipset, and a non-removable battery.
[Source:- gsmarena]