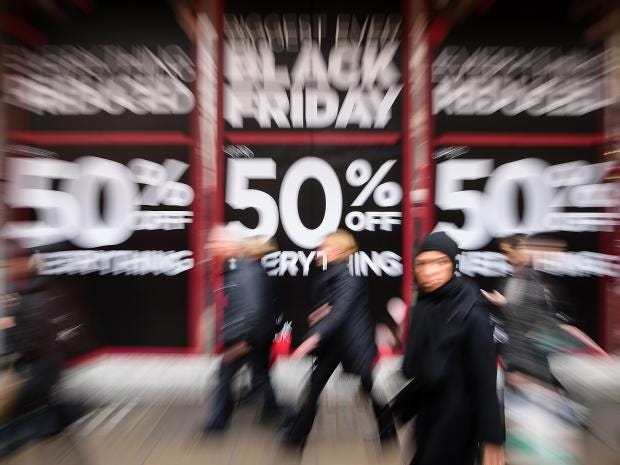 Growth in retail sales, a key leading indicator of GDP momentum, slowed in November.
The Office for National Statistics reported that sales volumes grew by 0.2 per cent in the month, down from strong growth of 1.8 per cent in October.
The annual rate of expansion slowed to 5.9 per cent, down from 7.2 per cent previously.
Retail slowdown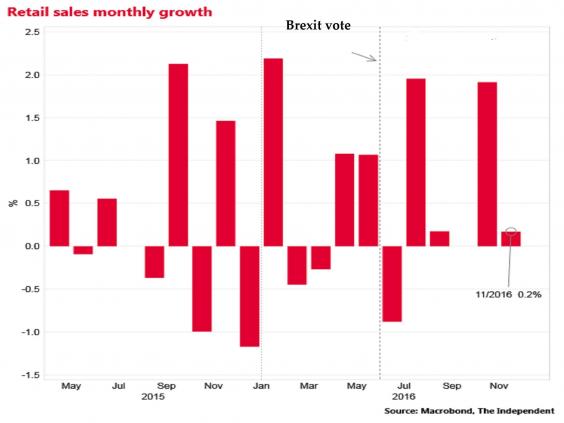 Retail sales account for around 30 per cent of household spending, which in turn accounts for around 60 per cent of overall GDP.
Household consumption has been the dominant driver of the economy since 2013 and was responsible for most of the growth since the Brexit referendum
Economists expect rising inflation, as a consequence of the sharp fall of the pound since the Brexit vote driving up import costs, to squeeze disposable incomes and consumption next year, slowing the overall economy.
The ONS said that average store prices showed their first positive increase since June 2014, mainly powered by higher fuel prices at peterol station.
Annual fuel sales growth was the lowest in two years.
The end of retail deflation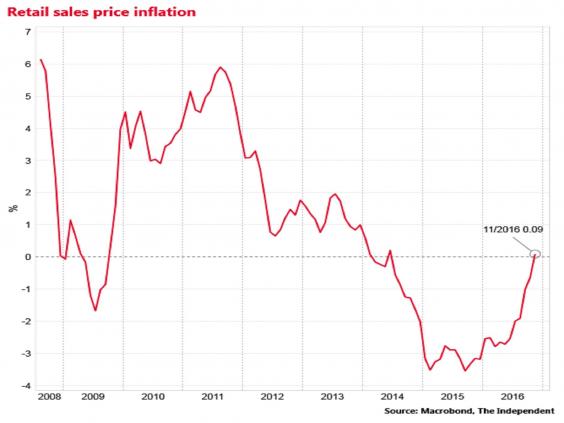 Consumer price inflation hit 1.2 per cent in November, the highest in two years.
The index is widely expected to go above the Bank of England's official 2 per cent target next year, with some forecasting that it could go as high as 4 per cent.
The ONS reported that on a three month basis retail sales volumes continued to show "strong growth" with a 2.1 per cent rise.
It said that Black Friday events had boosted non-food stores in November.
Sales of household goods rose by 6.7 per cent year on year, following 3.6 per cent growth in October.
"Even if you ignore Black Friday, UK retail sales have been surprisingly strong in recent months. The big question now is: can this last?" said James Knightley of ING.
[Source:- independent]