Detailed reports regarding three new BlackBerry devices have surfaced including general specs for each model allegedly being developed. These new BlackBerry models are said to be built by TCL's recently acquired smartphone manufacturer, Alcatel.
These tree devices will launch chronologically and gradually more expensive with each phone more expensive and higher-spec'd than the last. These devices are called Neon, Argon, and Mercury.
The first device to come from the Alcatel/BlackBerry partnership is the Neon which will be a lot to a mid-range phone with a Full-HD 5.2 inch touchscreen and lacks the legendary physical Blackberry keyboard. The phone will be built of an aluminum chassis and powered by a Snapdragon 617 chipset.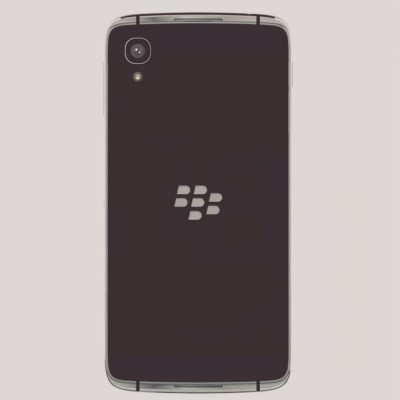 Alleged 'Neon' device to be launched as "BlackBerry Hamburg"
It looks like the Neon would feature 3GB of RAM, 16GB of internal storage, a 2,610mAh battery, Quick Charge 2.0 compatible, 13MP rear camera and an 8MP front facing camera. The Neon is said to go on sale in July or August. This device has an alleged model name of Hamburg, as in, BlackBerry Hamburg.
Argon is next up and said to be launched later in the year around October. There's a 5.5 inch QHD screen, Snapdragon 820 CPU, 4GB of RAM, 32GB of storage, 3,000mAh battery with Quick Charge 2.0 support, finger print scanner and a USB Type-C charging port. Then there's also a 21MP camera with an 8MP selfie camera.
Last up is the Mercury which has an estimated release timeframe of January-March of 2017. It's said to be released with a physical QWERTY keyboard, albeit not like the current BlackBerry Priv whose keyboard slides out below the screen. Rather the keyboard would be its main feature, taking us back to the always-out keyboard form factor which the original BlackBerries also shared.
The Mercury is said to have a 4.5 inch screen, smaller than the Argon, with a Full HD 3:2 aspect ratio. So this would be more like the Blackberry Passport's form factor. Under the hood would be a Snapdragon 625 CPU with 3GB of RAM, and 32GB of storage capacity. A 3,400mAh battery is said to be featured in the Mercury and offers an 18MP/8MP setup for the respective rear and front cameras.
The position that BlackBerry will be at when the Neon is launched is a moment that the company has waited far too long to be at. With BlackBerry's official move to Android in the BlackBerry Priv, it proves that it does want to continue to make hardware that proved to be a huge success a few years ago.
BlackBerry may have priced the Priv too high, but with the launch of these new devices, namely the Neon, BlackBerry will see if the Android phone market is the one it should be going after.