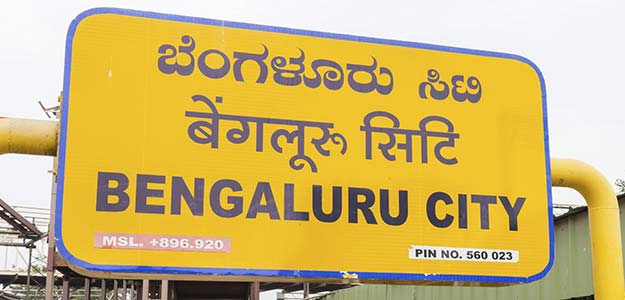 New Delhi: Bengaluru is ranked first in the Asia Pacific region in terms of city's socioeconomic growth and momentum in the commercial real estate space, according to property consultant JLL.
Globally, Bengaluru ranks fourth after London, Silicon Valley and Dublin, JLL India said in a statement. Hyderabad is at 17th position in the global ranking.
"India's Bengaluru tops the JLL City Momentum Index (CMI) rankings for Asia Pacific, as the city's rapid progress in technology and global connectivity helped drive real estate growth," JLL said.
In the list of top 10 cities in Asia Pacific, Shanghai was at the second position, followed by Sydney, Beijing, Shenzhen, Tokyo, Nanjing, Hyderabad, Melbourne and Seoul.
Covering 120 major established and emerging business hubs across the globe, the index measures a city's short-term socio-economic and commercial real estate momentum. It also takes in account whether a city has the essential ingredients to ensure longer-term sustainable momentum.
"Bengaluru is effectively the 'Silicon Valley' of India with its mix of research institutes and higher education establishments contributing to the creation of a strong IT cluster," says Jeremy Kelly, JLL's director-global research.
"With 40 per cent of India's IT industry located in the city, the presence of international IT giants, together with the largest number of high-tech start-ups of any Indian city, are contributing to entrepreneurial growth," Mr Kelly said.
Based on the 'City Momentum Index 2016: The Rise of the Innovation-Oriented City' report, India has increased its representation in the top 20 Emerging World Cities as Bengaluru is joined by Hyderabad.
"The findings follow India's rapid economic growth and a general positive outlook about the country's future," JLL India chairman and country head Anuj Puri said.
"Over the next few years, we will have 5.5 million software programmers – even more than the US. Software and IT services firms have been major drivers of office demand in the past decade and are now the largest occupiers of prime space," he added.
[Source:- NDTV]