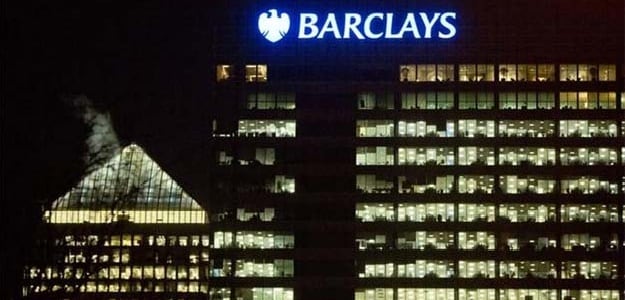 Hong Kong: Barclays will cut about 1,000 jobs in investment banking worldwide and close its cash equities business in Asia as new chief executive Jes Staley wields the axe in a bid to reduce costs and boost returns.
The harsher-than-expected cuts are among the most sweeping by an investment bank in recent years and follow similar moves by other European lenders seeking to cut costs in a tough global environment for banks.
Barclays will shut its investment banking businesses in countries including Australia, Indonesia, Malaysia, Philippines, South Korea, Taiwan and Thailand, an internal memo seen by Reuters showed, with those markets to be covered from financial hub cities in their respective regions.
The axe will also fall across central and eastern Europe, and South America, with offices closing and activity routed back through the lender's home base in London.
The memo did not give details on how many jobs will be affected but people with knowledge of the matter said 1,000 positions would be axed, the majority of them in Asia, a region where falling trading volumes and stronger competition from local banks has hit profits.
The latest cull would come in addition to the 19,000 cuts announced by Staley in his three-year cost reduction plan.
At the end of 2014, Barclays investment bank employed around 20,500 people according to its annual report, while the bank as a whole had about 132,300 employees.
Spokesmen for Barclays in Hong Kong and London declined to comment on the job cuts. By 1058 GMT (4:28 p.m. in India), shares in Barclays were up 0.5 per cent, outperforming in a 0.2 percent stronger STOXX Europe 600 Banking index.
Ten of Europe's biggest lenders have announced 130,000 job losses since June, with bank chief executives pulling back from businesses where they lack scale to focus on more profitable markets.
The reduction in jobs is also in response to the current turmoil in global equities and commodities markets, which is making it harder for investment banks to make money in traditional business lines. The MSCI all-world country index is trading at its lowest since June 2013.
The cuts were announced to staff in meetings on Thursday across the Asia-Pacific region, according to a person with direct knowledge of the matter. "Asia is bearing the brunt," the source added, declining to be named as they were not authorised to speak to the media.
Barclays is also exploring the sale of its global precious metals business, the memo said.
While a market-making member of the London Bullion Market Association (LBMA), the bank has been winding down its precious metals business for a number of years.
Since 2014 head of spot gold trading Marc Booker, head of metals and mining sales Martyn Whitehead, and product manager for metals Jonathan Spall have all left the bank, leaving just three people in London, two sources said.
As well as shutting cash equity sales across Central Europe, the Middle East and North Africa, the memo showed, Barclays will close its Moscow office and all Russian clients with deal with London-based staff.
In the Americas, it also plans to end its onshore markets coverage in Brazil and direct clients to teams in New York and London, although it will still handle banking services locally.
Reuters on January 5 reported the cuts in the Asia investment banking business and exits from South Korea and Taiwan, as Barclays retreated from peripheral Asian businesses to focus on hubs including Hong Kong and Singapore.
[Source:- NDTV]