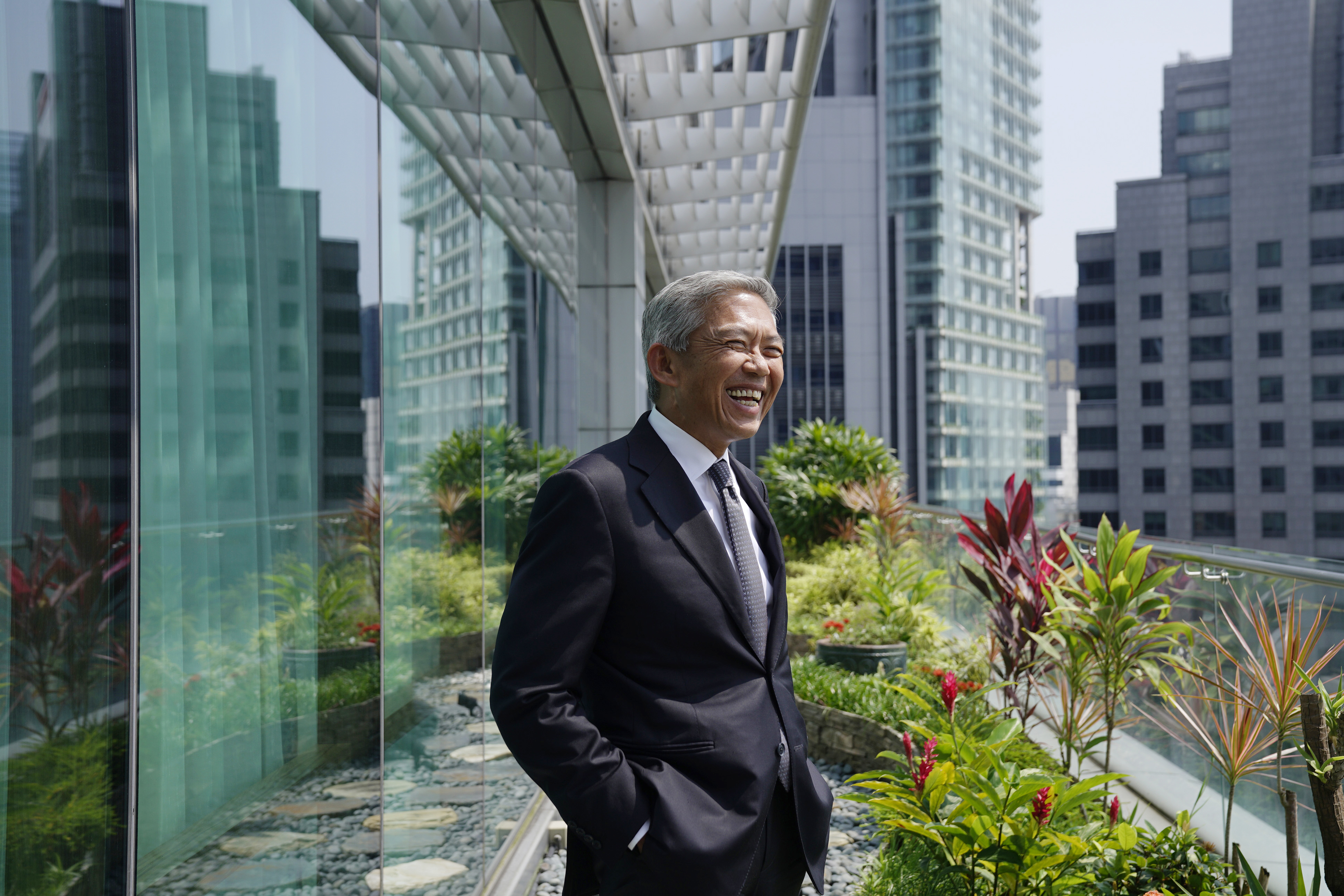 Bank of Singapore, the private bank of Oversea-Chinese Banking Corp., is looking to expand its family office business as the city-state rolls out the red carpet for wealthy investors.
"We are seeing increasing demand for families moving into the next generation to set a proper structure in place to manage family wealth," Chief Executive Officer Bahren Shaari said in an interview Thursday. "Singapore is promoting that, to let families use it as a base to manage their investment activities globally."
Bank of Singapore's expansion will heighten competition with European firms like UBS Group AG and Credit Suisse Group AG, who've long dominated this space. Singapore family offices had average assets under management of $857 million in 2017, nearly double the Asia-Pacific average of $445 million, according to a survey of 262 such offices in a UBS/Campden report.
The expansion will be spearheaded by Lee Woon Shiu, a managing director who currently looks after Bank of Singapore's wealth planning and trust solutions, Shaari said. While the bank doesn't plan to substantially increase the number of relationship managers it employs from about 400 now, it aims to double assets under management to $500 million per banker over the next three to four years, he told Bloomberg TV on Friday.
Bank of Singapore also plans to open a new Taiwan unit to tap OCBC's onshore presence.
The expanded family office business in Singapore will focus on rich families especially from China, Europe, and the Middle East, who are looking to invest in the Southeast Asian nation. The Singapore government provides incentives including tax exemptions for funds managed by family offices for both offshore and onshore vehicles. That offers the advantage that the offices won't pay Singapore tax on most of its investment gains, according to Shaari.
Bank of Singapore's assets under management rose to $100 billion in February, after increasing an average 21 percent each year over the past five years. The bank ranked seventh among Asia's largest private banks in 2016, according to data compiled by Asian Private Banker.
To help expand its wealth and family office business in Europe, Bank of Singapore hired Anthony Adriano Simcic this month from HSBC Private Bank in Luxembourg. Simcic will remain in the European city, which will be used as a base in addition to London.
source:-bloomberg