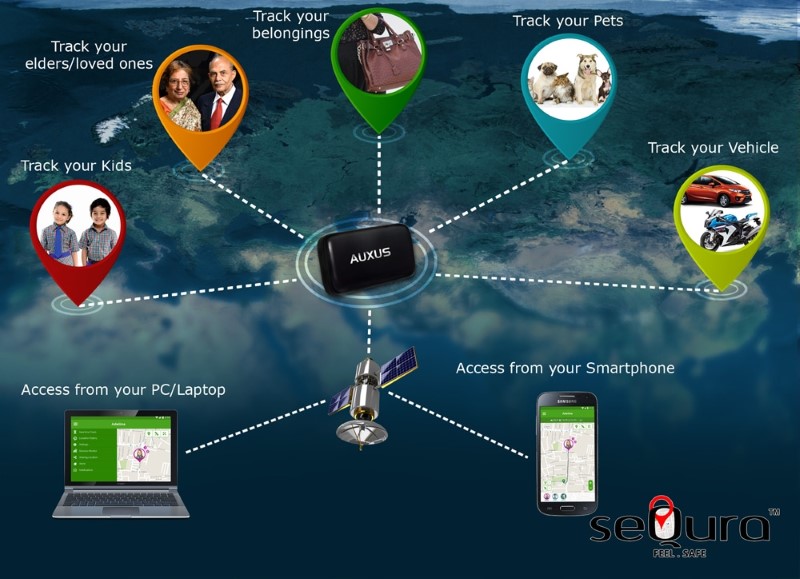 To help parents keep a tab on the location of their children, Hong-Kong-based electronics manufacturer iBerry Auxushas launched a waterproof GPS-based tracking device for the Indian market, priced at Rs. 5,990.
At any given time and place, iAuxus seQura's GPS tracking will allow parents to keep a tab on the location of their children via smartphones, an official statement said.
The waterproof device also enables parents to set up a safe zone and they will be alerted the moment their child steps out of the demarcated safe area.
Besides kids, Auxus seQura is a compact, portable device that can also be used to track the elderly, physically challenged members, pets and valuable items.
"We are excited to step into the new and one of its kind vertical which primarily focuses on the safety of Kids," said Faheem.S, Founder & Director, Auxus.
Available exclusively on eBay.in from Thursday, the device is bundled with a free Airtel Data plan worth Rs. 1,200 for six months in the initial period, the statement said.
"We take great pride in being the only brand in India to come up with such a unique device. We hope to partner with eBay India for more successful collaborations in the future," Faheem noted.