The Zenfone 3 and Zenfone 3 Deluxe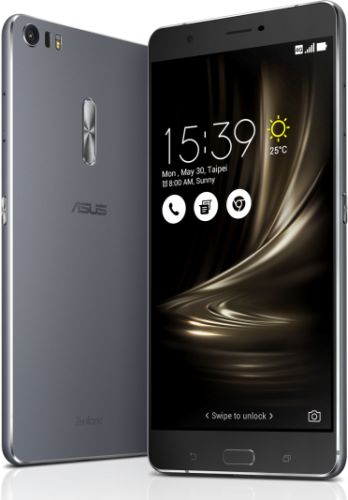 The Zenfone 3 Ultra
Original story follows:
We already know that Asus will unveil the ZenFone 3 series today (May 30), and it will consist of three devices namely the ZenFone 3, ZenFone 3 Deluxe, and ZenFone 3 Max. But before that happens, some key specs of these devices have been leaked.
The leak comes in the form of an alleged internal document which was shared by tipster Roland Quandt on Twitter.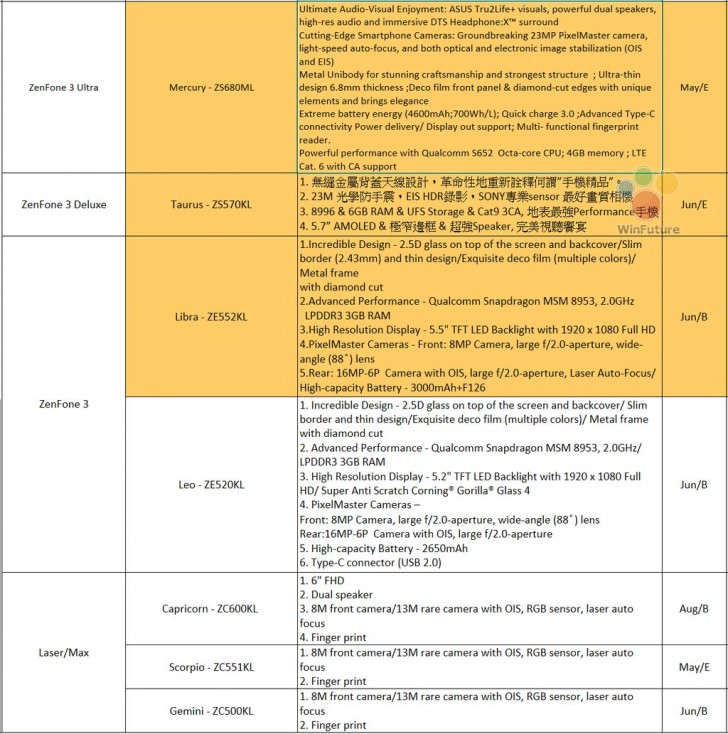 The doc reveals that the Zenfone 3 is powered by a Snapdragon 625 SoC, and sports a 5.5-inch full HD display. RAM is 3GB, while the camera department is handled by a 16MP rear unit and an 8MP front shooter. The phone packs in a 3,000mAh battery.
Moving on, the Deluxe variant is powered by a Snapdragon 820 SoC, and sports a 5.7-inch display. The handset comes with a whopping 6GB RAM and a 23MP rear camera unit.
And finally, the third device whose specs the doc reveals is the ZenFone 3 Ultra, which is powered by SD652, features a 23MP rear camera, and packs in a large 4,600mAh battery. RAM is 4GB, and the phone also features a fingerprint sensor. There's currently no information on whether or not the ZenFone 3 Ultra and the the ZenFone 3 Max are same devices.
Quandt notes that the document is from February and because it's old, final specs could be a bit different.