The Galaxy Note7 craze is spreading like wildfire and by the looks of things, there are now just a few details of the upcoming phablet left unexplored. Sadly, its not the S Pen or the USB port this time around either, but you can still scratch one more item off the list – the Iris scanner.
The freshest set of stills shows Samsung's new tech in action. In order for the scanner to register your pupils have to be positioned 25-35 cm away from the phone and also aligned horizontally and vertically. To ease the process, Samsung seems to have included a live view from the selfie shooter with overlaying guidelines, as evident by the second screen, which shows the system in action.
If this does turn out to be the workflow for the new Iris tech, it might be impractical for unlocking your device all the time. It might however prove to be a valuable addition to its already KNOX security package.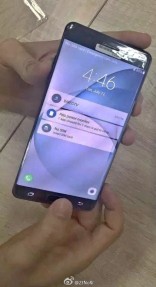 Samsung Galaxy Note7 live shots
There has also been another development concerning the Note7 worth mentioning. The phone's US carrier versions (Verizon, AT&T, Sprint and T-Mobile) have already passed through FCC. That brings the likely Snapdragon 821-powered handsets one step closer to the market.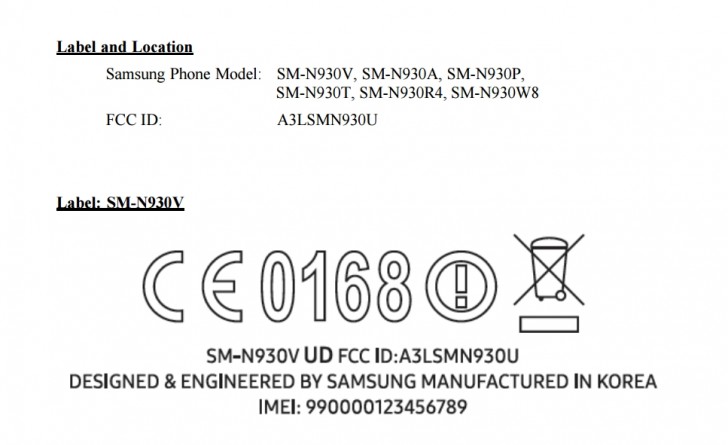 You can mark August 2 on your calendars, as it will officially be the date of the Note's launch.
[Source:- gsmarena]