The Samsung Galaxy S7 and S7 edge are a hit – analysts expect the duo will sell a combined 25 million units worldwide. Daishin Securities estimate that around 15 million of those were sold in Q2.
All this is expected to push Samsung's profitability above even the spike in Q1, with operating profitability reaching an estimated $3.63 billion for the last three months.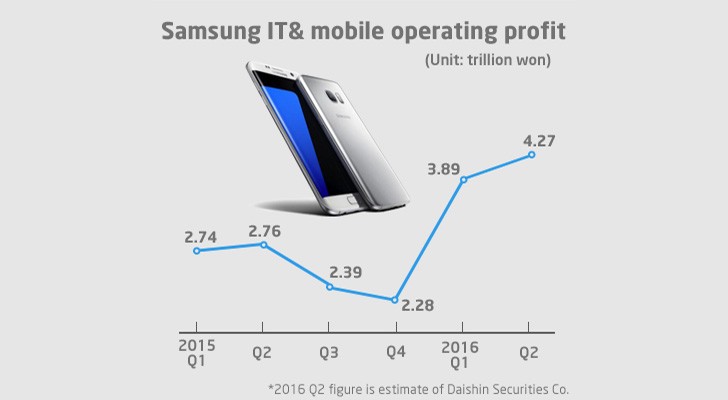 The high sales of the flagship duo increased the average selling price – from $217 in the first quarter to $228 in the second. It helps that the Galaxy S7 edge reportedly outsells its smaller (and cheaper) S7 sibling.
The success of the S7 is partly due to Samsung's strategy. It launched the S7 and S7 edge three weeks before the LG G5, the HTC 10 came later still, Sony took its sweet time to put the Xperia X Performance on sale and Apple's launch cycle meant its newest product was the 4″ iPhone SE.