It is almost impossible to miss it, but we will just point out the obvious – rumor season is in full blast. Currently, it seems to be a close race between the Samsung Galaxy Note7 and theiPhone 7 in terms of sheer volume, however the latter still has a few months before we reach Apple's typical Fall release time frame, which is more than enough time to take the lead.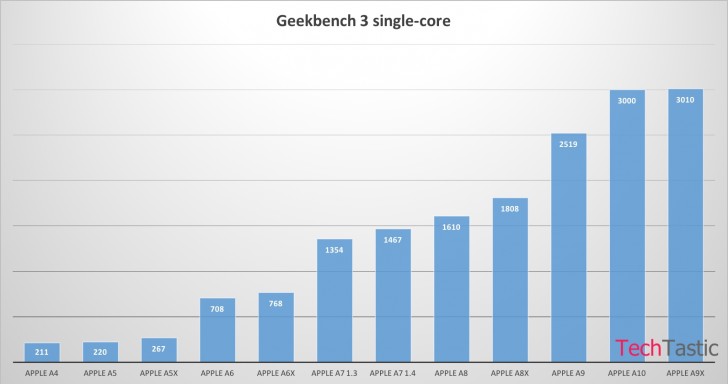 Yet, despite the avalanche of rumors, which we can't really keep up with linking at this point little is known about the guts of Cupertino's next phone and more specifically, the alleged A10 chip.
Now it is worth noting that Apple doesn't typically focus on internal all that much, especially when it comes to things like RAM. However, we have been aching to know if the A10 will follow in the footsteps of the A9 and A9x, with their industry-leading single core performance. Today's leak presents the perfect opportunity, as the A10 was spotted in the Geekbench database.
It appears Apple's latest silicon has retained the single-core dominance and scores almost identically at synthetic benchmarks as the A9X, which is currently the company's most powerful mobile chip, used in the two iPad Pro tablets. Compared to the current generation iPhone, this constitutes a 20% performance increase. By the looks of things, the A10 SoC in question is being manufactures solely by TSMC this year.
However, this does mean that the A10 will effectively be produced on a 16nm node, just like its predecessor, as TSMC's 10nm process is still experimental and Cupertino is in desperate need of volumes and quick. Still, industry sources claim that the process won't be exactly identical and hint at something called a "fan-out" production method. Skipping the technical details, its end result is a reduction of the overall footprint of the chip. That could potentially make for a slimmer device or alternatively – more room for battery, which rumors suggest will be the case with the iPhone 7.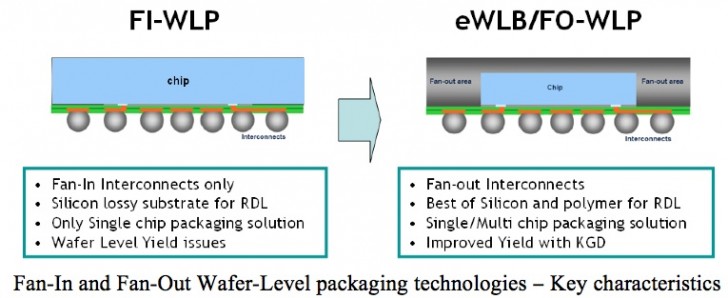 Last, a traditionally trustworthy Weibo source did also mention that the A10 will retain the dual-core setup of its predecessor as well. This is perfectly reasonable, considering the big emphasis on single core performance, not to mention the matching optimization and design of most apps currently in the App Store.
[Source:- gsmarena]