T-Mobile stores all over the US are gearing up for the launch of the Alcatel POP 7 LTE tablet. Alcatel brings you affordable hardware to get you connected and the company's newest 7 inch tablet comes with Android Marshmallow right out of the box. Marshmallow brings features like improved battery life, Google Now on Tap, and overall performance optimizations.
POP 7 LTE Key Features Include:
7-inch Display (1024×600 pixels) with Oleophobic Coating
1.1GHz Qualcomm® Snapdragon™ Quad-Core Processor
Android 6.0 Operating System
5MP Fixed-Focus Main Camera + 2MP Fixed-Focus Front Camera
1GB of RAM + 8GB of internal storage (expandable up to 32GB with MicroSD)
4G LTE Cat 4 (Bands 2/4/12)
3240mAh battery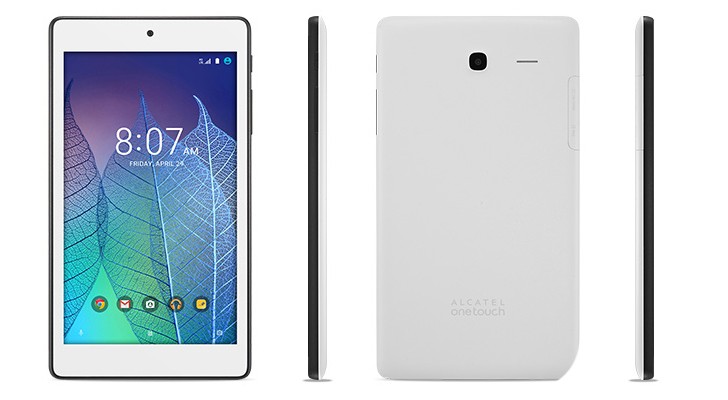 Alcatel is currently the 4th ranking mobile phone manufacturer in the US, which is mostly thanks to its focus on providing affordable products to its customers. Likely, the POP 7 LTE tablet won't get you many "oohs" or "ahhs" but it will get you an affordable tablet option that won't break the bank. Such a tablet could be most suitable for a child or elderly person. Even for anyone who has never owned a smart device before.
You can get the Alcatel POP 7 LTE for just $5.42 per month for 24 months or you can buy it outright. If you already have a T-Mobile account, you can add a tablet line for $10 which includes 2GB of data for tablets. Note that this 2GB of data also includes BingeOn and Music Freedom. Meaning you can stream and watch all the internet video you want without running out of data. Now with YouTube being a part of BingeOn it's become a really good deal.
[Source:- Gsmarena]