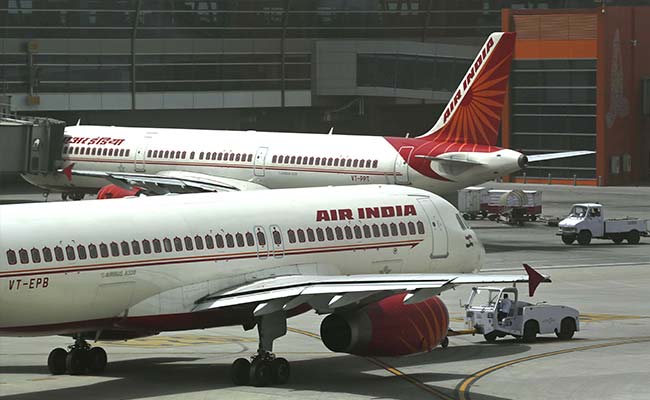 In a bid to woo business class passengers on its international flights Air India is considering providing laptops to its premium travellers, its Chairman and Managing Director Pradeep Singh Kharola said today.
The move is geared towards improving the airline's passenger load factor or seat occupancy in business class which often sees almost half the seats going empty. "In our long haul flights business class can be a money spinner for Air India. Our passenger load factor is only 50 per cent on these flights. We will try to see how to increase that, perhaps offer better quality of services. If our in-flight entertainment is not doing well, then we are thinking of alternatives.
Laptops to business class passengers is a possibility," Kharola told reporters.
He added that a decision is yet to be taken on whether these laptops would be offered to passengers only when the in-built video screens are not working or as an additional perk for premium travellers.
Air India flies Boeing 747, 777 and 787s as well as Airbus 320 on its international routes. While the new Boeing 787 Dreamliner in Air India's fleet offers state-of-the-art in-flight entertainment, there are
complaints about dysfunctional monitors on older aircraft.
The new CMD, a 1985-batch Karnataka cadre officer, who took charge of Air India last month, also said that the plan to introduce a direct flight to Los Angeles is very much on. "We are working on (plans to connect) Los Angeles. Long hauls are doing very well, we might be thinking of increasing frequency on the long haul routes both towards Australia and the US," Kharola said.
He added that Air India will be getting three new Boeing 777s by February and while two of them will be used for VVIP purposes, the remaining one could be used for flights to Los Angeles.
"These planes were bought a long time ago and they have to be used. The airline exists and we have to manage it well," he explained the rationale behind adding new destinations while the government is working on modalities to divest its stakes in the airline.
Kharola also said that details on how the two B777s earmarked for VVIP operations will be operated are still being finalised, adding that availability of pilots for these planes was an issue.
Air India has tied up with three foreign banks, i.e. UAE-based First Abu Dhabi Bank as well as Standard Chartered Bank and Mashreq Bank, to avail short-term loans for acquiring the three Boeing 777 aircraft.In 2006, Air India placed orders with Boeing for 68 aircraft. Of these, the state-run carrier has already taken the delivery of 65 planes.In 2010, the delivery of three B777-300 ERs was postponed due to the downturn in the global aviation sector and in 2015 Air India decided to induct these aircraft. The Union Cabinet last year gave its in-principle approval for disinvestment of Air India and constituted an inter-ministerial panel to work on the modalities of the stake sale.
source-ndtv