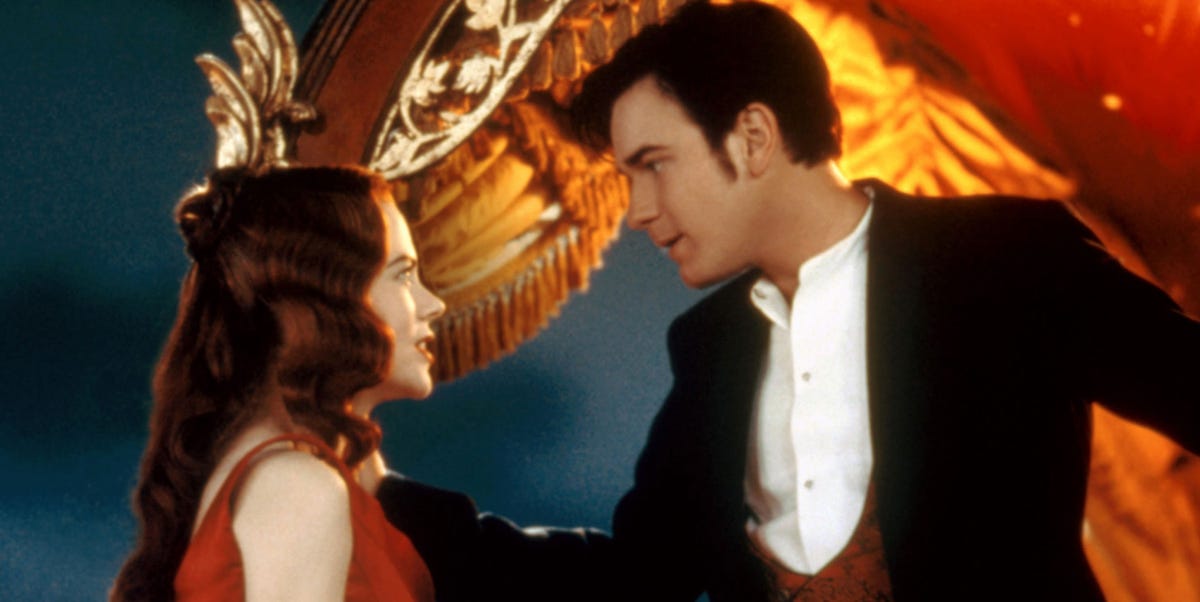 The Last Letter From Your Lover
This movie beautifully entwines two love stories set in different time periods. The contemporary story shows how a recently single magazine writer deals with the heartache and finds love by delving into the letters she comes across in the publication's archives. The letters give her a sneak peek into an affair that happened in the '60s. She sets about finding the lost lovers and reuniting them in the present time.
A Star is Born
There are a number of versions of A Star is Born but the most recent one starring Lady Gaga and Bradley Cooper, gives us some stunning performances and the heart-rending song "Shallow." An ageing musician discovers a struggling singer and helps her find success even though his career is on a downward spiral.
Titanic
Titanic has everything that you would wish for in a love story. A rich girl, a poor guy, a jealous fiancée, a sinking ship and one of the best Loe songs of all time "My Heart Will Go On"…what more can you ask for?
Before Sunrise
Director Richard Linklater pulls of a remarkable feat with this casual film: the entire relationship unfolds as the two main characters walk around a European city, just chatting. It proves that great romances don't have to be so emotionally wrought. The film spawned two sequels, Before Sunset and Before Midnight, which follow the same couple.
Shakespeare in Love
Have you ever wondered if William Shakespeare, who has written some of the most enduring love stories in history, did have a love story of his own? This film takes this thought further and depicts a fictional relationship between Shakespeare and his muse during the time that he was writing Romeo and Juliet.
Definitely Maybe
Ryan Reynolds plays a divorced but doting dad who has to tell his daughter about how he met her mom and the other two loves of his life. His daughter insists that knowing her dad's life story would help her understand why her parents separated. The movies ends up to be a narration of epic romance with some unexpected twists and turns. The movie is sure to make your day!
Anna Karenina
A passionate love story between a married woman and a flamboyant soldier set in the upper-echelons of Russian society is at the centre of this movie. An adaptation of Leo Tolstoy's celebrated novel, gets theatrical twists and turns and Keira Knightley and Jude Law pack in some stellar performances.
Notebook
Even if you aren't an eternal romantic, you still wouldn't be able to resist the charm of this movie adapted from the book of the same name by Nicolas Spark. Some mushy rain scenes and a story line that makes you believe in love, what more can you ask for!! And not to forget Ryan Gosling, who looks absolutely drool-worthy.
10. P.S. I Love You
This movie centers on a woman, Holly (Hilary Swank), who is grieving the death of her husband, Gerry (Gerard Butler). However, after he was diagnosed with a terminal illness, Gerry prepared to help his wife deal with his absence. He wrote several letters and arranged for them to be sent to her after he passes away. The letters come once a year and all end with "P.S., I love you."
La La Land
This movie packed with some magical scenes follows the lives of Seb (Ryan Gosling) and Mia (Emma Stone) as they chase their artistic dreams in Los Angles. The two fall in love and give us some heart-touching moments and great dance sequences.
["source=cosmopolitan"]