A good storyteller doesn't give away the ending without taking you on a journey first. Well, LG is definitely taking us for a ride – this is the second time we're seeing the LG X max and LG X mach and we still don't know much about them.
The LG X mach (the alter ego of Quicksilver) get its name from its LTE Cat. 9 3CA connectivity. That's "CA" for carrier aggregation, which brings up to 410Mbps downlink speeds (if your carrier supports that, of course). Also, this is a dual-SIM phone.
It has a 5.5″ IPS Quantum display with QHD resolution (as in 1,440 x 2,560px). The back is curved to improve grip, but the screen itself is flat.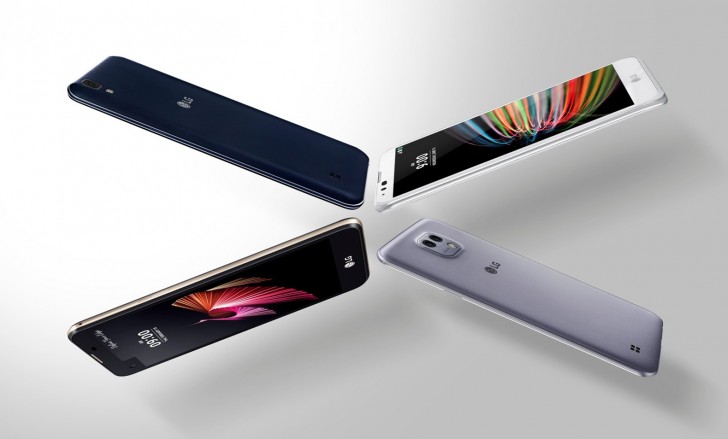 The X mach promises great low-light photography with 1.55µm pixels on its 12.3MP camera (much like the Nexus 6P). For selfies, there's an 8MP camera on the front.
The phone will be powered by a hexa-core 1.8GHz processor with 3GB of RAM. Additional specs include a fingerprint reader on the back and a 3,000mAh battery.
The LG X mach is headed to Europe and Asia, perhaps not to the US, though.
Then there's the LG X max (not to be confused with "mach"). It has a large screen with "an enhanced viewing experience". LG sees it as the ideal phone for media consumption. Currently, the biggest LG X phone is the X power with its 5.3″ screen, so expect the X mach to stretch wide than that.